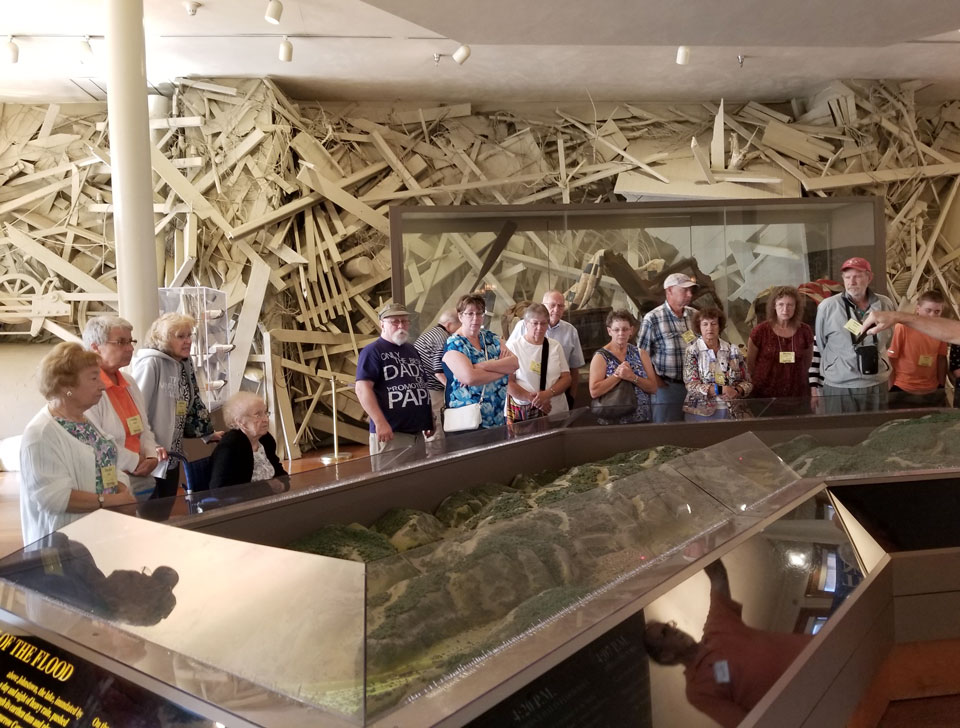 By Tour Director Martie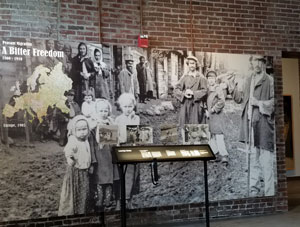 Our Horseshoe Curve trip was informative and very interesting. We began our tour at the Johnstown Flood museum. On May 31, 1889, a neglected dam and a phenomenal storm led to a catastrophe in which 2,209 people died. It's a story of great tragedy, but also of triumphant recovery. Our narrator was extremely knowledgeable about the flood itself and the aftermath, as well as the rebuilding of Johnstown. We were also able to visit the Heritage Discovery Center and walk through time as an immigrant would have in the late 1800's and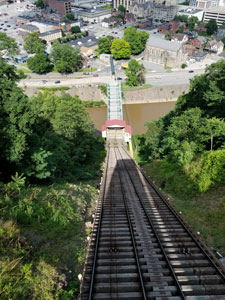 early 1900's in Johnstown. In the evening, we rode up the 2.4 mile Johnstown Incline, which is the steepest vehicular inclined plane in the world. The views were breathtaking and the ride up and down was really fun.
The next morning we arrived at the Amtrak Station to board the train that would take us around the famous Horseshoe Curve.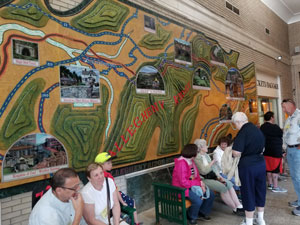 The curve is about 2,375 feet long and was completed in 1854 to lessen the grade to the summit of the Allegheny Mountains. It was on the list of several other important landmarks that were slated to be targeted by Germany during WWII. Thankfully, that destruction never came to pass.
We arrived in Altoona, PA and our first stop was Boyer's Candy, home of the famous Mallow Cup. Lots of delicious chocolate was purchased making our bus smell just like a chocolate shop.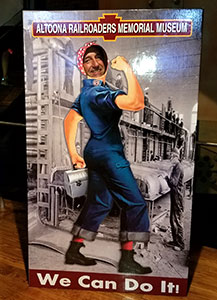 After lunch we headed over to the Railroaders Memorial Museum for a visit before ending our tour at the Horseshoe Curve National Historic Landmark and Museum. It was amazing to see how many trains were traversing the curve during our visit there. For those who haven't visited Horseshoe Curve, put it on your bucket list, you won't be sorry.

Find more photos from this trip at goanderson.shutterfly.com.