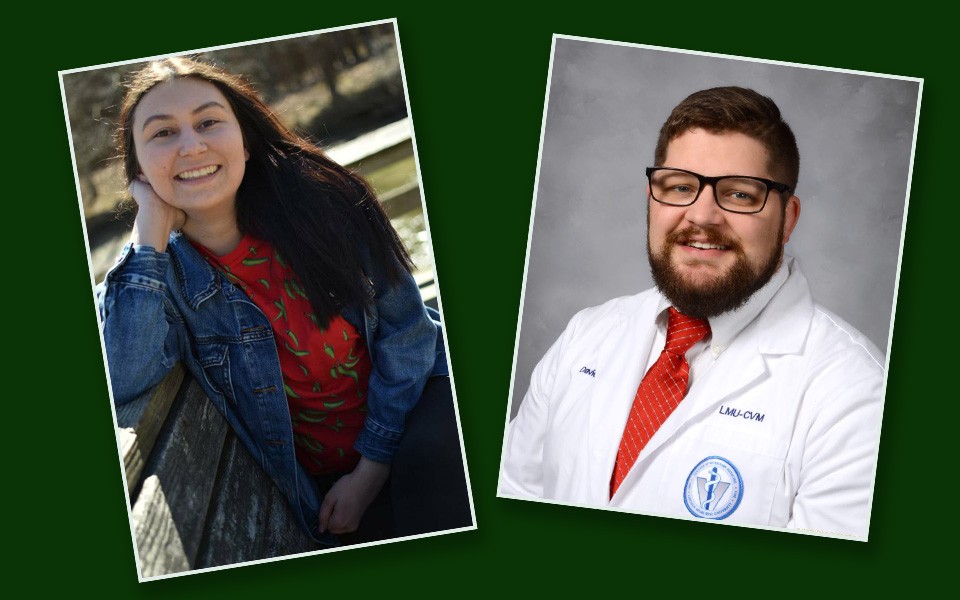 ABA scholarships awarded to Anderson associates' family members
GREENVILLE, Pa. – Two children of Anderson Coach and Travel employees were recently awarded American Bus Association scholarships. The ABA Foundation chose Hayley Rader and David Alexander III as recipients of the funds to help further their education.
The ABA Foundation Scholarship program is one of the most important ways that we give back to our industry and cultivate our future leaders," said Peter Pantuso, president of the ABA Foundation. "We are proud that since its inception, the ABA Foundation has awarded more than $1 million in scholarships to more than 300 students."
Hayley, 19, is the daughter of Sonny and Missy Rader of Greenville. She attends Rosedale Technical College in Pittsburgh, where she's studying auto collision repair. She was awarded the $2,500 Peter L. Picknelly Scholarship, which goes to students in transportation-related fields with at least a 3.0 GPA whose parents are employed in the motorcoach industry. Mrs. Rader is an Anderson school bus driver for the Reynolds district and Hayley also spent summer 2018 detailing buses for Anderson.
"This scholarship means a lot to me because it's helping me to achieve my goal to become owner of an all-female auto body shop," said Hayley.
David Alexander III, whose father is an Anderson bus driver for Conneaut schools is a two-time awardee of the association's $5,000 Bus and Tour Operator Scholarship. He also won the award in 2017.
The son of David and Debbie Alexander of Conneaut Lake, he is in his final year of school at Lincoln Memorial University College of Veterinary Medicine in Harrogate, TN. Alexander decided to become a large animal veterinarian after he watched one perform surgery on a cow on his parents dairy farm as a child.
"It is a great feeling to know that my dad works for and is involved with an organization that supports higher education. I am extremely thankful and grateful that they chose to invest in my future!" Alexander said.
"We're proud to be part of the American Bus Association and thrilled that members of the Anderson family will benefit from the generosity of the foundation," said Doug Anderson, president of the company. "Their emphasis on education continues the legacy of our parents, Dot and O.D."
The Anderson organization began in 1937 when O.D. transformed a panel truck to take children to a one-room schoolhouse outside Mercer, PA. On the first day, he met the young teacher Dorotha Elder, who would become his wife and business partner.