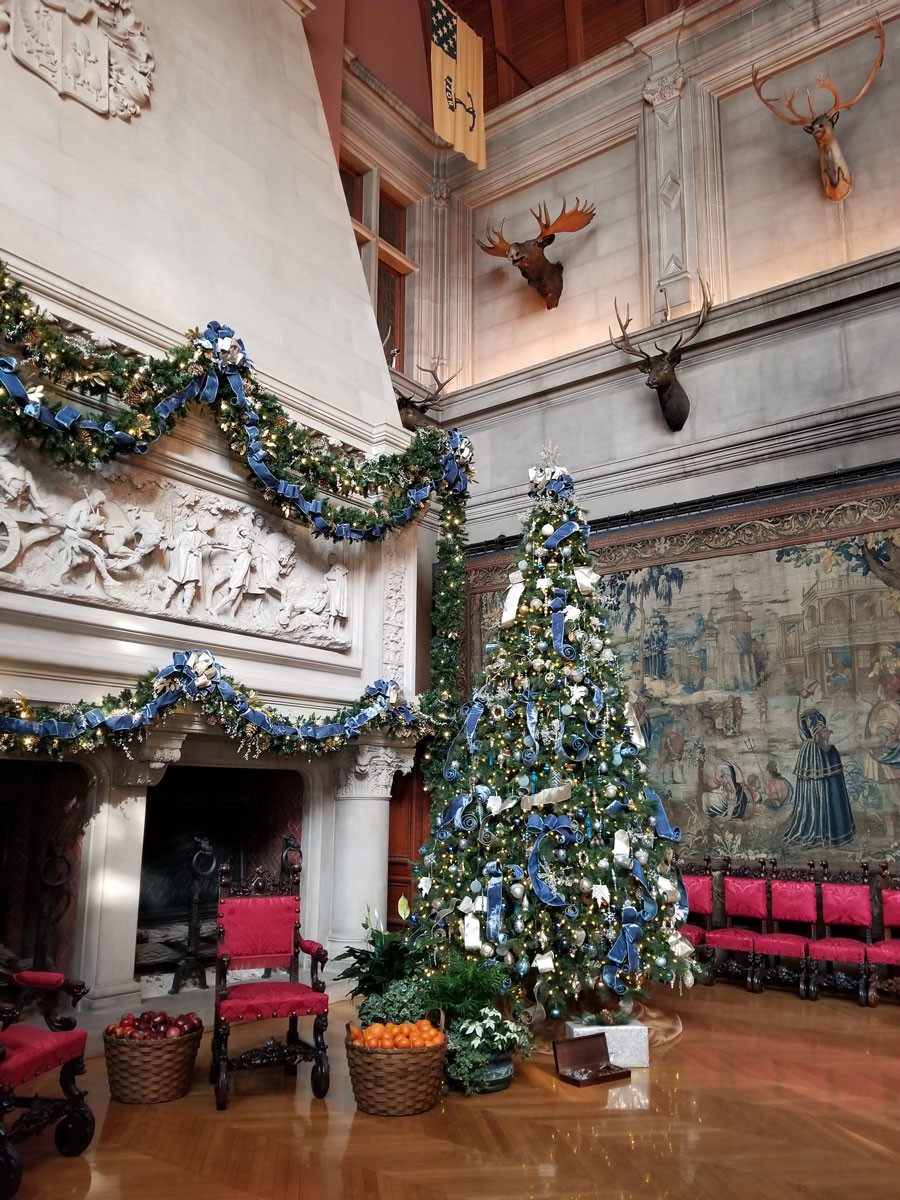 By Martie, Anderson Tour Director
If you haven't seen the Biltmore at Christmas, you haven't seen Christmas. Taking the candlelight tour in the evening is magical. When you walk into the grand entrance the first thing you see is a massive staircase dripping with garland and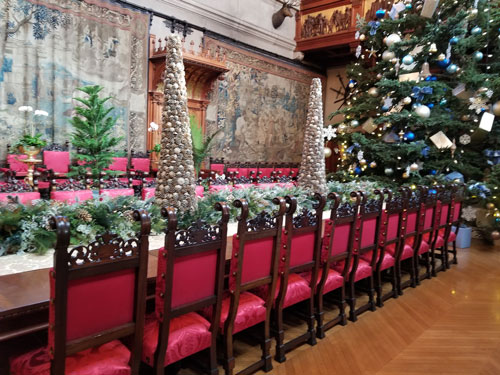 ribbons. The giant tree to the left is lit up with hundreds of lights and beautifully decorated. Continue along to the formal dining room, which will seat 64 guests at any one time and you will find an even taller tree, plus two smaller ones. All decorated with hundreds of lights and the finest of decorations. The dining room table, set for dinner, is decorated with many different centerpieces along its length. There are a total of 55 trees throughout the Biltmore mansion. Whatever room you are visiting you will find at least one tree, each more beautiful than the one before.
Visiting the Biltmore Estate at any time is an experience you will never forget, but I think that a visit at Christmas is extra special. From the beautifully decorated mansion to the outside gardens, Christmas is everywhere.