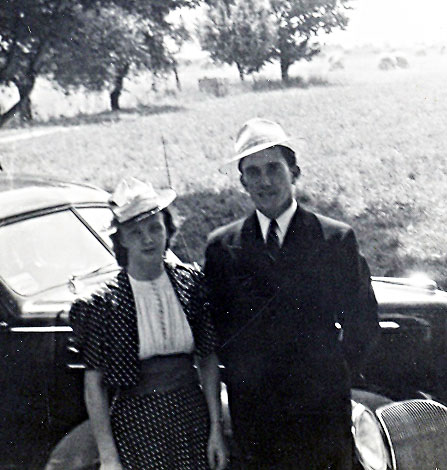 Our story begins with a love story.
In 1937, O.D. Anderson lived on a farm outside Mercer, PA with his family, including a little brother just starting first grade. He realized the children in the rural area needed a way to get to school and converted a panel truck into a bus with benches to transport the kids to the one-room school house. On the first day of school, he went inside to ask the teacher, Dorotha Elder, what time to return for the students. It was love at first sight and three years later, the two were married, said Sue Anderson Nicklin, the company Vice President.
Dad always said he fell in love on his first bus trip...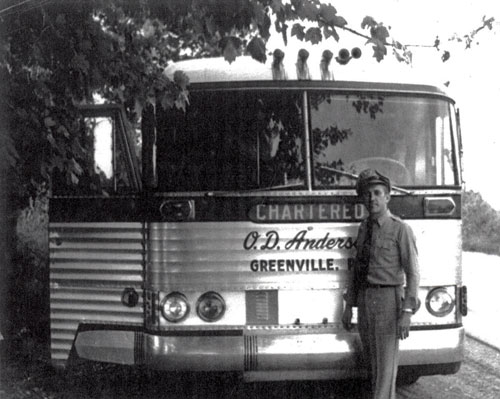 The Andersons branched out from school busing in 1941 to include weekend sightseeing trips around the region. President Doug Anderson said O.D. didn't want his buses just sitting around on the weekends, so he started taking people to Pittsburgh to ballgames and museums, allowing many from the rural community around Greenville to see the city for the first time. In 1948, they bought their first charter coach bus. Now more than half a million guests board Anderson coaches every year for tours all over North America.
The Andersons raised four children, Karen, Lyle, Sue, and Doug, in the business – literally. The family home they lived in is now part of the current office complex, which includes state-of-the-art maintenance and cleaning facilities on about 20 acres north of Greenville. In fact, Doug's office was once the family's living room.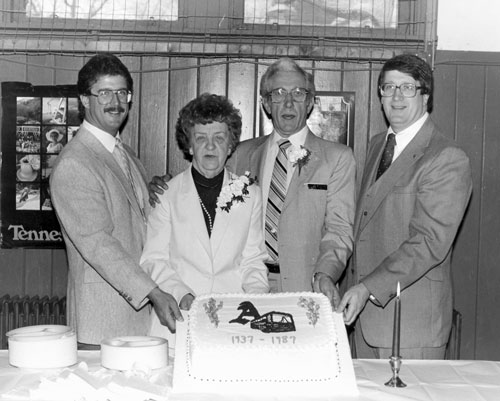 O.D. was often on the road as a driver and guide while Dot oversaw the administration. The kids grew up answering phones and cleaning buses. Now, their son and two of their grandchildren help run the company . The Andersons instilled in their children a commitment to excellence and customer service that continues today.
The Andersons were married 50 years, with O.D. passing away in 1990. Dot still worked in the office at Anderson until shortly before she passed away in 2013 at the age of 96. The staff still celebrates them with "Founders Day" every year.
Be proud to be an American. We live in the best country in the world. Nowhere on this earth will you find more beauty in people or land.
- O.D. Anderson, 1916 -1990