Since 1937, Anderson Coach & Travel has been at the forefront of the motorcoach industry. As a charter bus company serving PA, OH, NY and beyond, we are known for our large fleet of comfortable vehicles, friendly and skilled bus drivers, and a history of service that can only be provided by a family-owned and operated company.
We offer 4 primary products: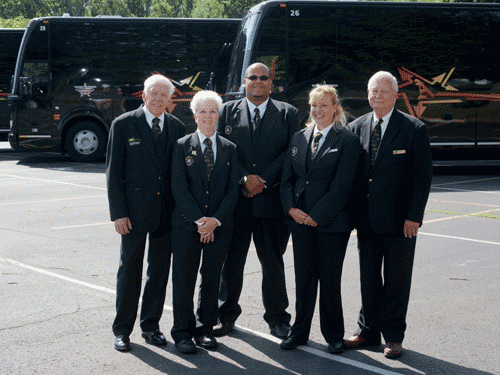 More than half a million people travel on board Anderson coaches every year and no matter how many miles each customer rides with us, we hold ourselves to the highest standards of safety and customer satisfaction. We have high expectations for our staff and vendors and pride ourselves on our good reputation. Embracing new technology helps us deliver more efficient and safe transportation to our customers, as does our rigorous vehicle preventative maintenance program. For these reasons and more, Anderson is nationally renowned for stellar transportation services throughout northwestern Pennsylvania and northeastern Ohio and beyond.
While our equipment and service is unparalleled, what really makes Anderson stand apart is the people who make up our team. Our office has a family atmosphere and our bus drivers are a tight-knit unit. When you're on board with us, you're family, too.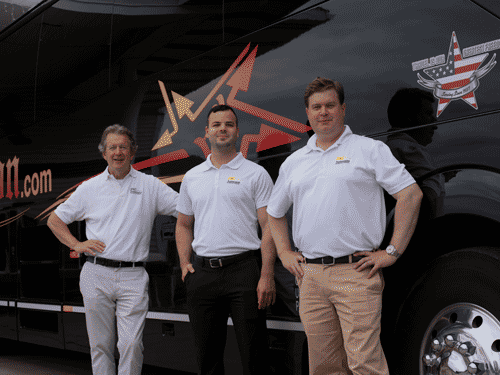 For more than 80 years, Anderson has been family-owned and operated – literally, as you may find one of them behind the wheel at any time! Our founders O.D. and Dot Anderson began the business with a dream and it continues with members of the 2nd and 3rd generation at the helm.
President Doug Anderson grew up in the business, doing everything from washing buses as a kid to driving 15 tours to Alaska and eventually leading the company started by his parents decades before he was born. Anderson's Director of Operations Ryan Nicklin is the son of Dot and O.D.'s youngest daughter Sue Ann Nicklin, who is Vice President of the company. Doug's son Evan Anderson is the most recent family member to join the team as safety manager.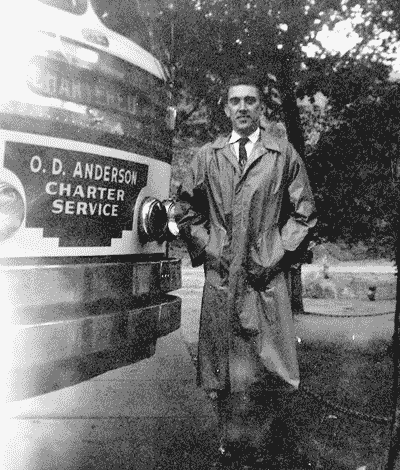 The influence of the Andersons, who marked 50 years of marriage the year O.D. passed away, is still felt by the associates committed to providing superior travel experiences.

"I'm just as enthused right now as I was 50 years ago," said O.D. upon the company's anniversary in 1987.
I like people and I like taking them places. There are so many nice places to go. - O.D.
We wholeheartedly agree. Go Anderson and let us show you.