Dear travel friends,
Well, when we initially shut down our business in March at the order of our Governor, we never thought we'd still be struggling come fall. The COVID-19 pandemic essentially stalled our business to a complete halt for months. During times when Anderson is usually so busy we're sold out of buses, the entire fleet sat idle. We were forced to lay off most of our staff as destinations were closed and no one was going anywhere. It's finally picked up a bit, with sports and school events resuming.
My father, O.D. Anderson, got into this business because he loved people, he loved our beautiful country, and he loved bringing the two together. More than 80 years later, his grandsons and I proudly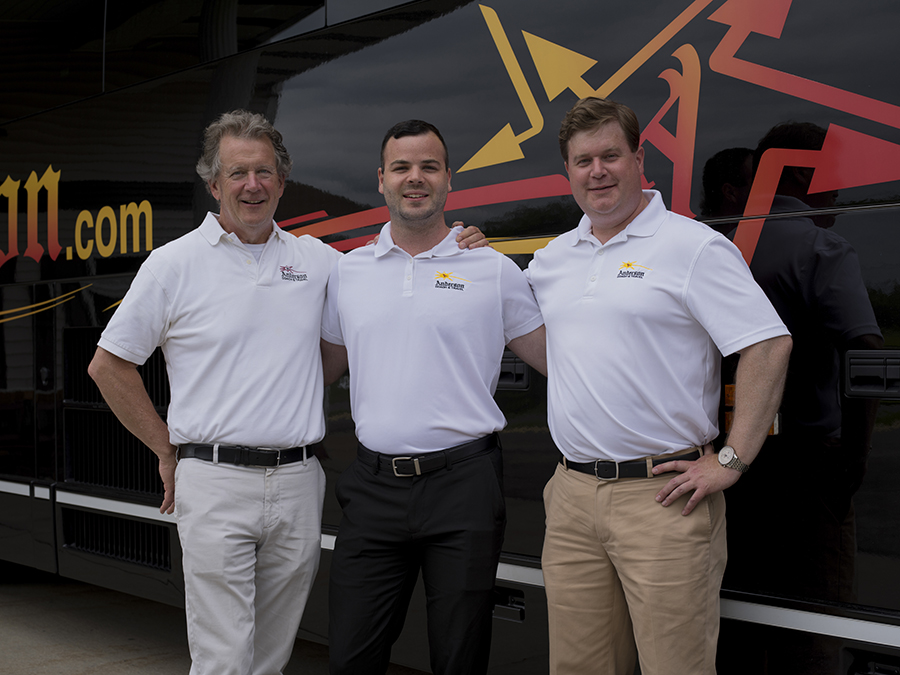 carry on this legacy. Times are indeed tough, but we want you to know that Anderson Coach & Travel is still here and ready to take you wherever you want to go.
Some things may have changed on board our coaches since we last traveled together. We have enacted enhanced sanitation procedures, keeping up to date with CDC guidelines and industry best practices, and equipped our fleet of vehicles with state-of-the-art ActivePure air filtration systems. Read more about our
Clean Care initiatives here
. We have reduced seating capacity on our tours and personal distancing is up to the discretion of the chartering parties (however we do reserve the first 4 seats nearest the driver).
We're optimistic about the future, as we know how resilient Americans are, but we're still fighting for the life of our organiation and hundreds more like us all over the country. At the time of publishing this note, the motorcoach industry had been left out of every single recovery package so far approved by the federal government. Airlines and Amtrak received bailouts while private bus companies across the country collapsed and closed up shop for good. So many of you reached out during this time to offer support and contact Congress members about our plight and we truly appreciate it more than we could say. We're still pushing for the CERTS Act or some sort of bill that will offer relief. (Keep calling and emailing all your senators and congressional representatives!)
As always, safety is our #1 priority. We are committed to providing you with a Superior Travel Experience on board an Anderson Coach. We are open, ready to serve you and eager to take you on the road! Thank you for the opportunity to serve your travel needs and thank you so much for all your support.
Sincerely,
Doug Anderson
President