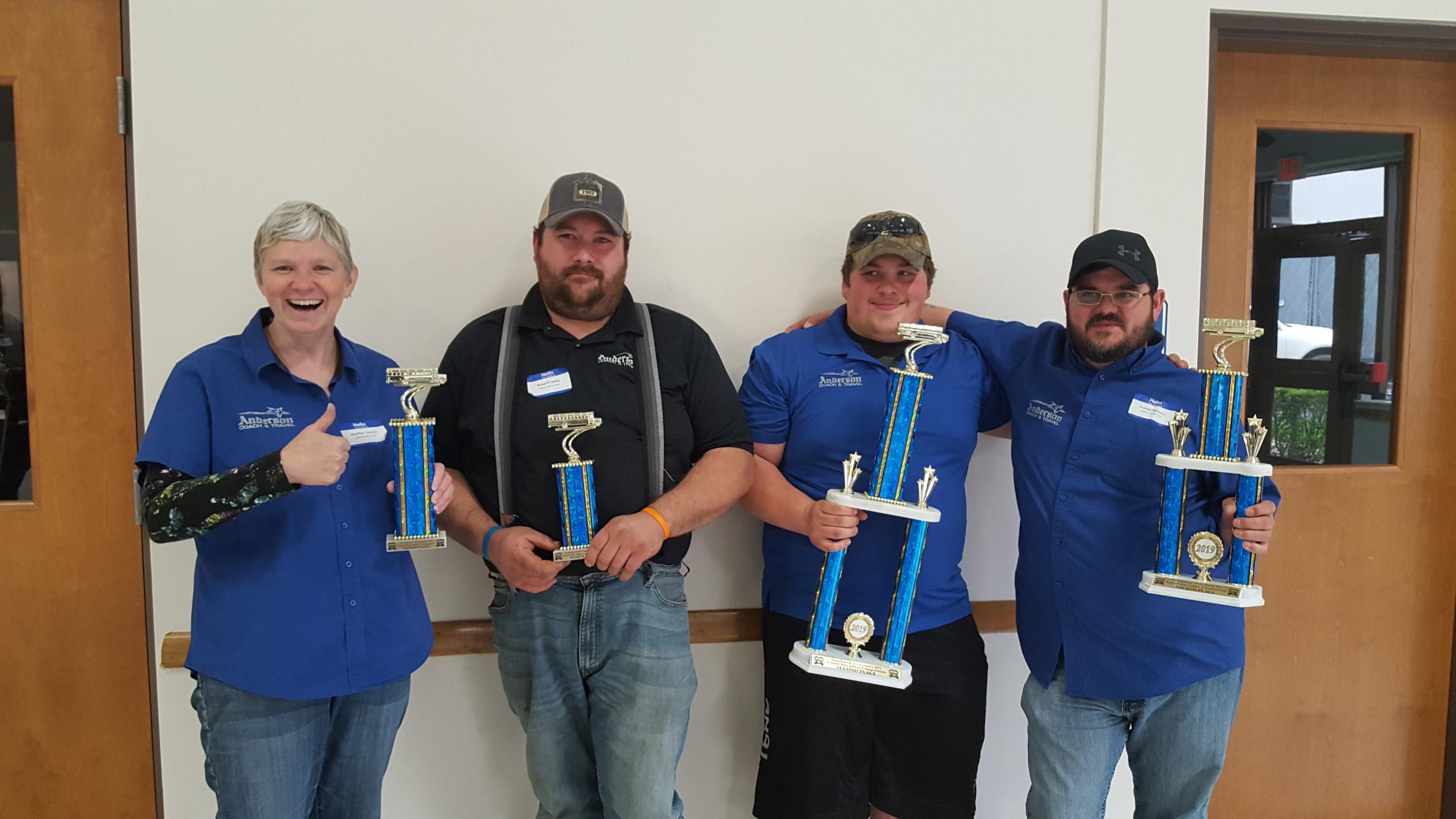 Congratulations to our Conneaut drivers who placed in the top 10 at the 2019 Pennsylvania School Bus Driver Safety Competition!
Above, from left to right are: Heather Demico, 8th place; Bob Hanna, 9th place; Matt Alexander, 2nd place; and Joe Balsamo, 4th place.
We have 5 Anderson drivers from Pennsylvania Intermediate Unit 5 going to the
state competition
June 21-22 in State College. Rick Huff will also go as an alternate. Conneaut had 9 drivers who competed at the IU level. In addition to the drivers already mentioned, competitors were Anna Hunter, Dave Alexander, Jenni Neal & Betty Rivers. Anderson drivers Jennifer Palko, Jolene Kuhn, James Dailyde, MaryAnn Suprys, Jenni Huff and Robert Palko also helped at the event.