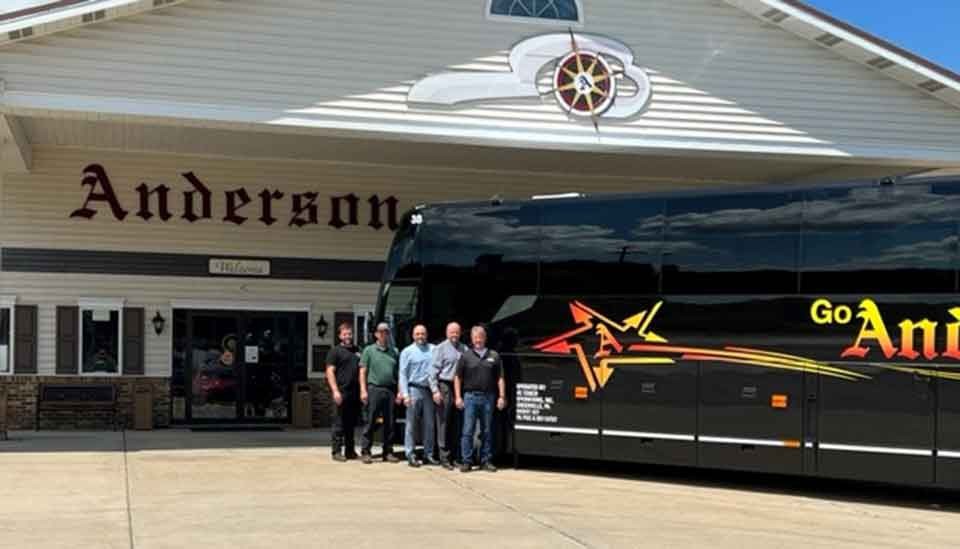 New Anderson coaches ready for travelers
GREENVILLE, Pa. – For the first time since a worldwide pandemic nearly decimated the motorcoach industry, longtime Greenville company Anderson Coach & Travel is adding new buses to its fleet.
"We're very excited about these new coaches," said President Doug Anderson. "Our goal is to provide superior travel experiences for our guests and these vehicles' enhanced features will make for smooth, comfortable rides."
Three brand new Prevost H3-45 deluxe motorcoaches arrive this summer. They're the first new vehicles for Anderson since 2019, said Evan Anderson, Driver & Safety Manager of the family-owned company.
According to the American Bus Association, 40 percent of bus companies closed during the Covid-19 pandemic. Anderson was forced to layoff almost its entire staff of 200+ people as buses came to a complete halt for months.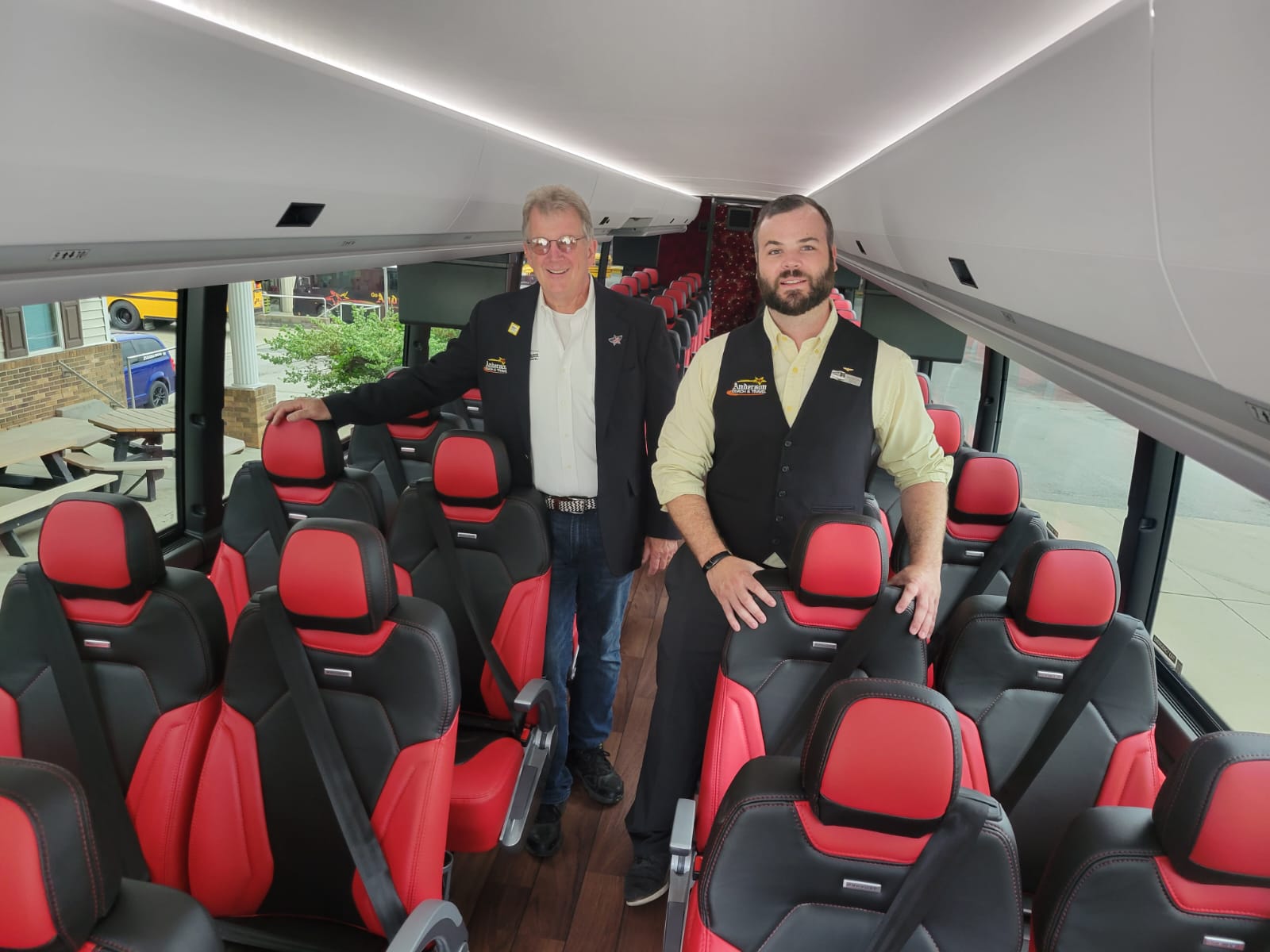 Now in its 86th year of business, Anderson held on as people slowly started traveling again. The organization continues going strong with new 56-passenger buses for guests. The new coaches feature seating in the company colors designed by Evan Anderson, the 3rd generation of Andersons to run the company.
The new coaches – which are ADA accessible - include the most spacious cabin environment in its class, an ergonomically designed leather seating configuration, and unmatched accessibility with the lowest overall height in the industry, meaning easier access to a variety of locations. The new models feature improved fuel economy of 10 percent, optimal light and temperature control, 110V and USB outlets at each seat, and ample storage options.
Constructed in small town Sainte-Claire, Quebec, Canada, the Prevost brand has been the brand of choice for Anderson for decades. Over the years, Anderson has purchased many coaches from the company. These three bring the total of Anderson's entire fleet of motorcoaches to 46 vehicles.
"We are so proud of our long-standing partnership with Anderson Coach and we are excited to be delivering three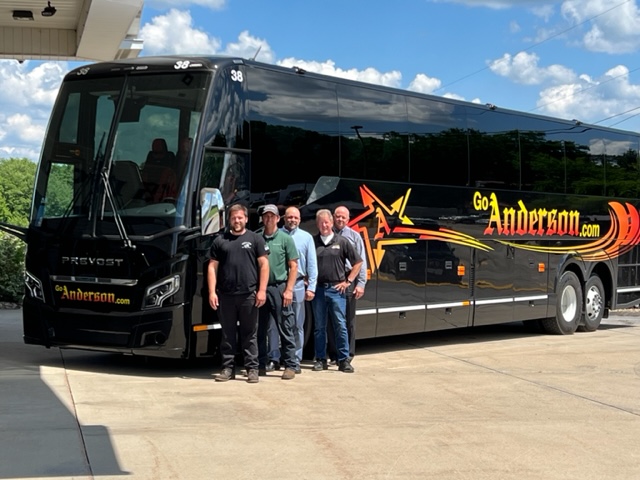 beautiful new, redesigned H3-45 coaches to them in July," said François Tremblay, President of Prevost & VOLVO Group Canada. "The road back to business-as-usual has at times, been a bumpy one for the motorcoach industry. Prevost is honored to be a part of Anderson's journey and we look forward to their continued success."
"Now, what we need most, are more people to come be part of our team as drivers," said Evan Anderson. The company has a training class coming up soon and interested people can apply at GoAnderson.com/careers.
As part of the reinvestment into the company fleet, Anderson noted that used equipment is also for sale. Information is available at GoAnderson.com.