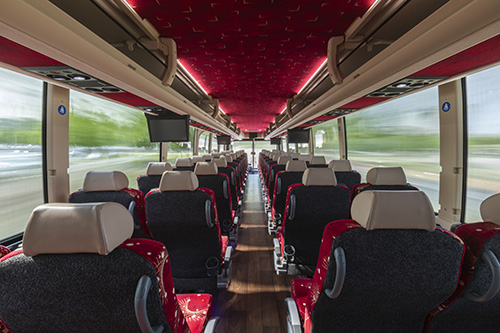 Our motorcoaches are equipped with all the amenities your group needs. Wifi?
Check.
Outlets at every seat?
Check.
Televisions and DVD player?
Check
. Public address system?
Check.
Seatbelts, reclining seats, reading lights? Triple check. Our two largest size vehicles have restrooms on board for your convenience and ample undercoach and overhead storage.