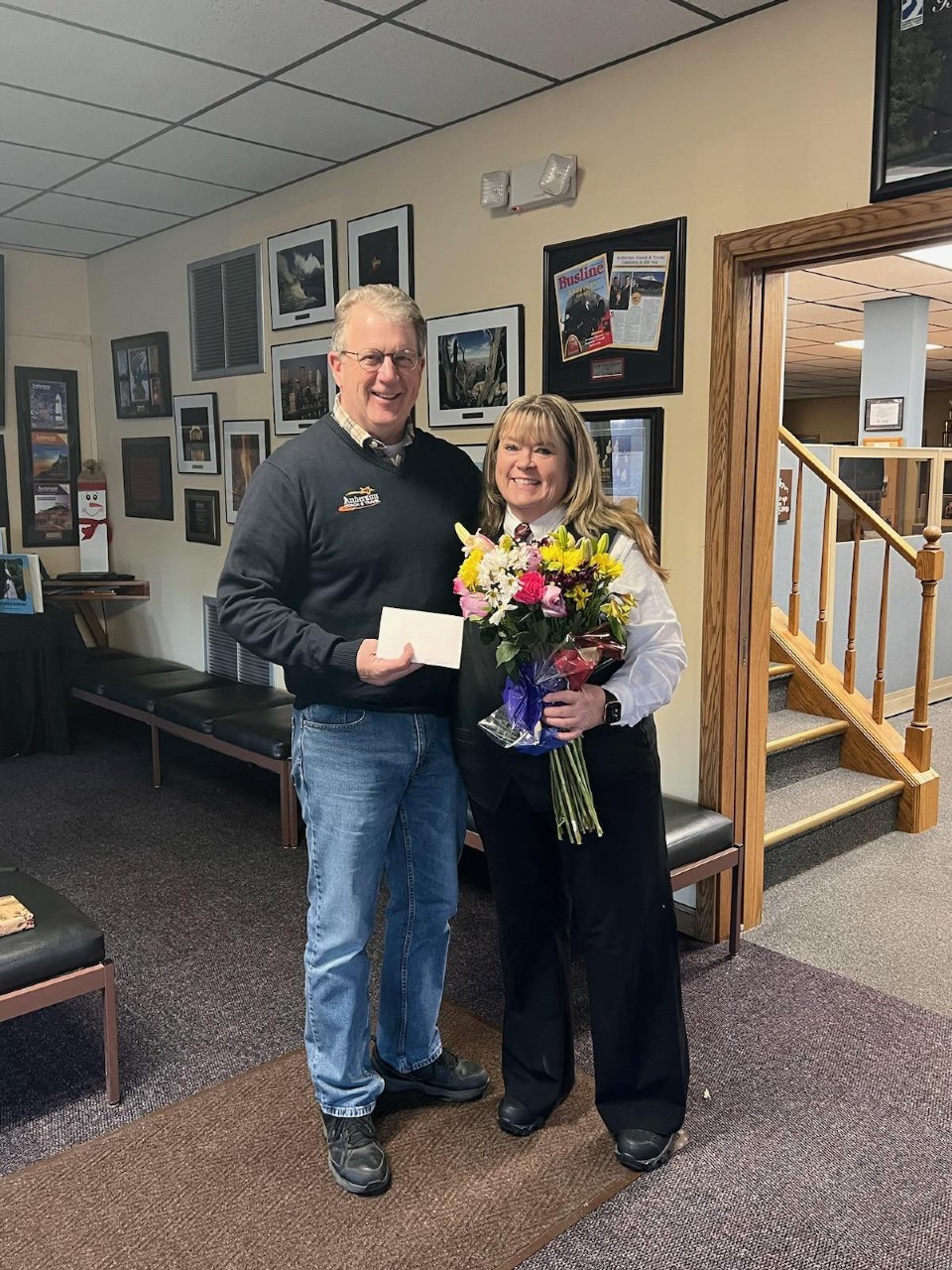 Not many people can say they've been to all 48 contiguous US states, but Lori Fisher has.
"And I've done it all in an Anderson bus," she said.
Fisher recently marked 30 years of service as a motorcoach operator with Anderson Coach & Travel.
"It's been interesting. It's been a ride, let me tell you," Fisher said of her time behind the wheel. She noted it's rare to spend one's entire professional life with one company.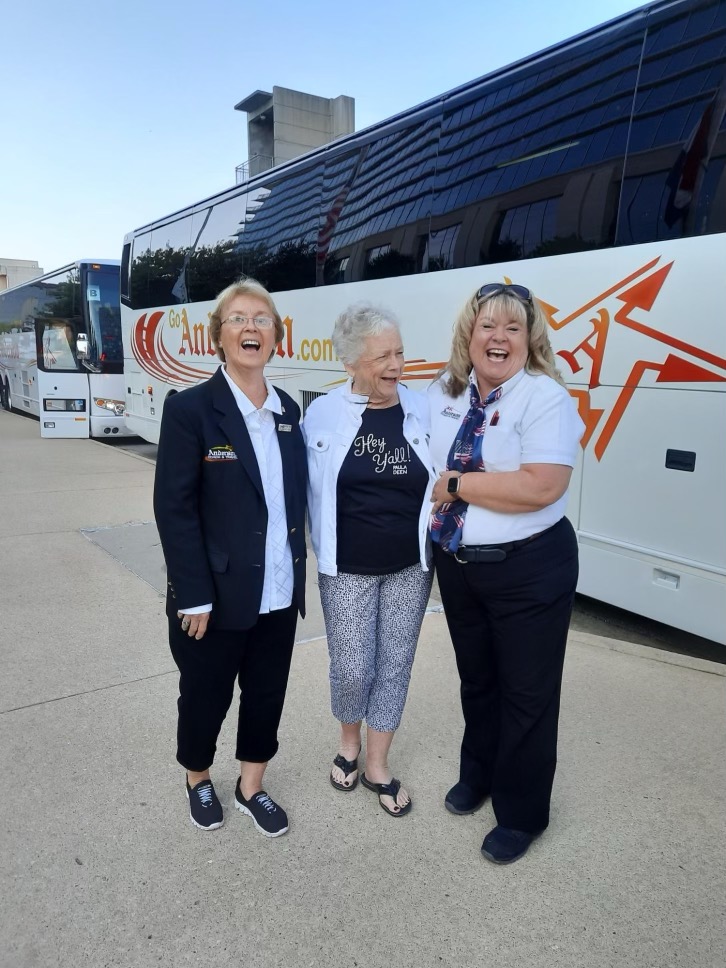 Fisher said she feels very safe traveling the nation "because of the name on the side of that bus. It is so well known all over this country." You have the respect of the other coach companies and can always get help when needed.
Fisher's career with Anderson began at age 30, when she was looking for a way to support her children. Born and raised in Volant, PA, where she lives now between trips, Fisher was the first woman hired at the company to drive a motorcoach on long trips.
"It was very, very, very difficult. I will not say that it wasn't," Fisher said of working in a overwhelmingly male field at the time. "But I fell in love with it."
While Fisher said it "got in her blood" once she started traveling, it's also in her genes. Her father Gerald was an over-the-road truck driver and mother Charlotte drove school bus, which Lori also did briefly before being hired at Anderson.
For Lori, the best part of driving motorcoach is interacting with her guests.
"I love what I do. I love the people," she said. "I've met wonderful, wonderful people and I've been to beautiful places I never would have dreamt of going on my own."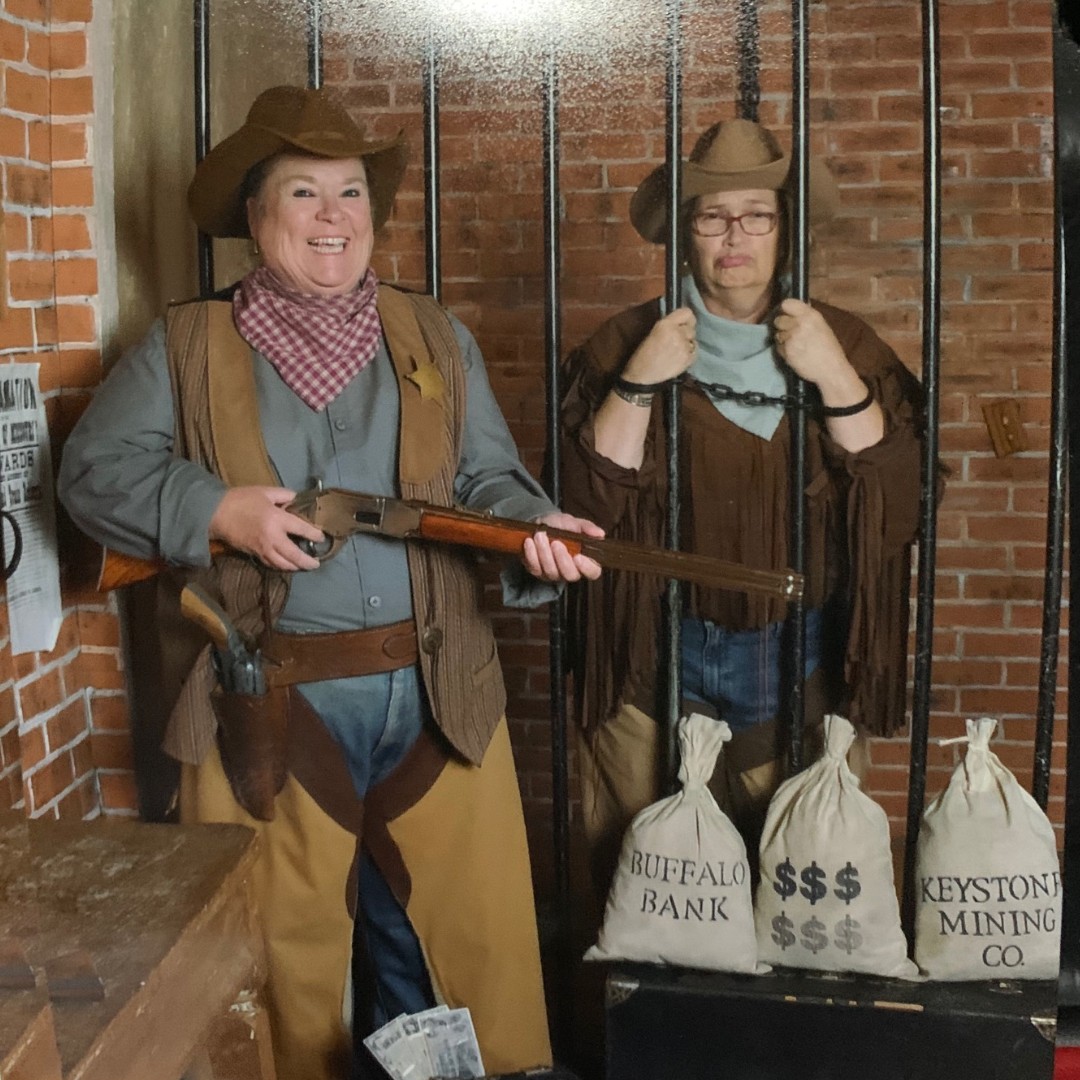 Fisher keeps an open mind and will take on almost any trip. "Every place has its own special quality," she said. One of her favorite places to visit is Mackinac Island. "It just takes me away from the hustle and bustle of the world," said Fisher. "There are no vehicles on the island so you can sit and hear the water and the birds singing. It's just so relaxing to me."
She's driven passengers all over the country and in eastern Canada. "I've had the bus in every (mainland) state except Alaska. Hopefully one day I get to do that."
The industry has changed "so much" over the last three decades, mainly due to technological advances. For example, Lori said when she started, paper maps were all they had. Drivers had to plan and plot for fuel stops. Now, they just tap a button on the GPS and it routes the bus to the nearest gas station.
"Our country has so much to see. It would probably take a whole lifetime to see it all," Fisher said. "I'm working at it."
For now, Fisher said she's out traveling most of the time. Her longest stretch was 93 days straight on the road doing coast-to-coast tours. She recently traveled to Europe for six weeks – and visited friends from Germany she met while driving them stateside – and wants to visit Thailand and go on an African safari.