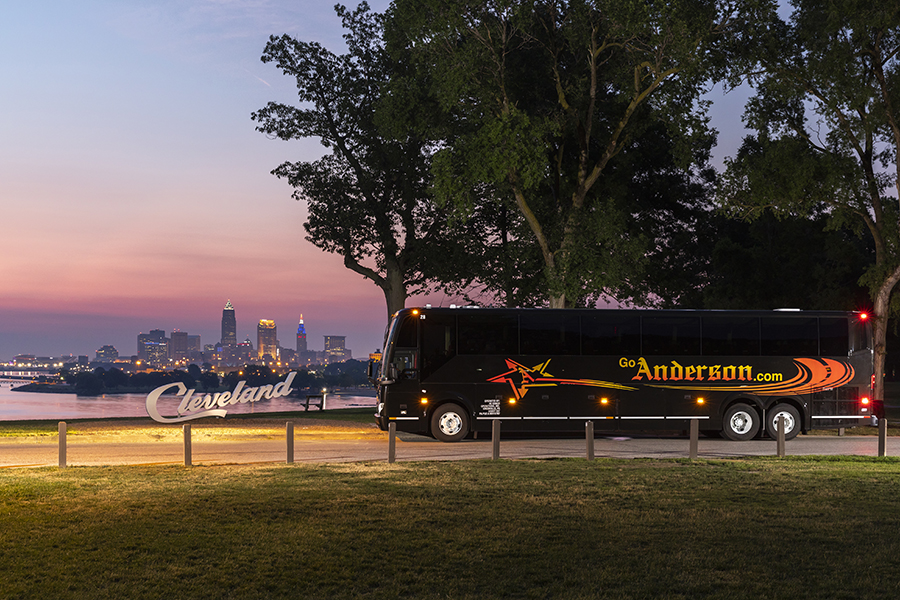 It took us a few tries due to the unpredictable, lakefront weather, but we got the most beautiful sunrise shots of our coach in Edgewater Park in Cleveland thanks to
Cody York Photography
. It took several reschedules, a couple of drivers, some waiting in the rain, then some rushing to beat the rain that ended up never showing up, but we had a successful photoshoot.
When we decided we needed our buses in action in the two biggest cities near us, we reached out to the
American Bus Association
for a suggestion, since they recently held their huge annual marketplace in Cleveland. Cody was their only recommendation and once we saw his work on his website, we knew he was our guy.
He did a terrific job helping us navigate the city to get to some lovely vantage points and beat the traffic. But here. A picture says a thousand words: