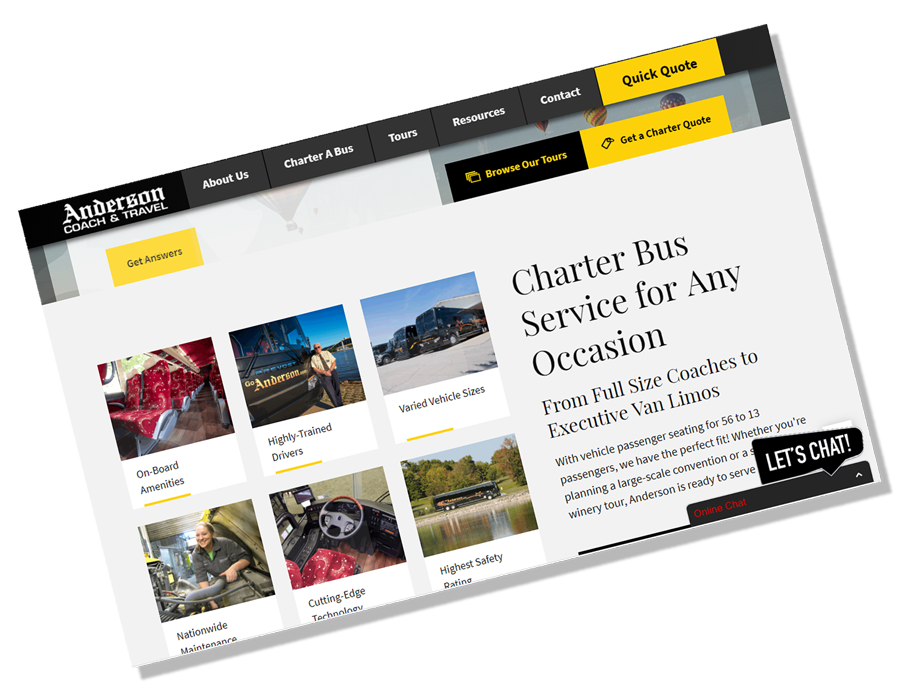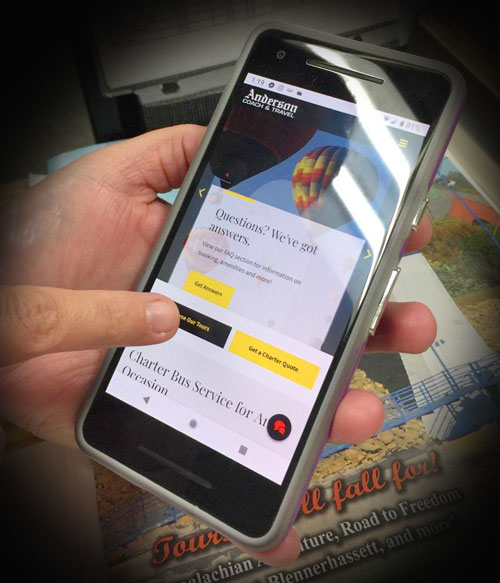 Welcome to our new website! We've been hard at work to revamp the look and feel of our site to make it more customer-friendly. You'll see that all our pages – including forms to request quotes and submit itineraries after you book your charter bus rental – are all able to be fully-accessed from mobile devices.

The same content exists just with a new look and feel we think you'll find is easier to navigate. The sleek design mimics our black buses, which are featured in some great new photos around the site.
This blog will be updated regularly with stories from the road on our tours, videos and other fun things we do around our office and out on the road. We encourage you to post comments here and share on social media and are always looking for fresh new ideas.
Whether you're here to check out our job opportunities or are just browsing your options for transportation we're happy you're visiting GoAnderson.com. Take a look around and if you can't find what you're looking for, let us know!