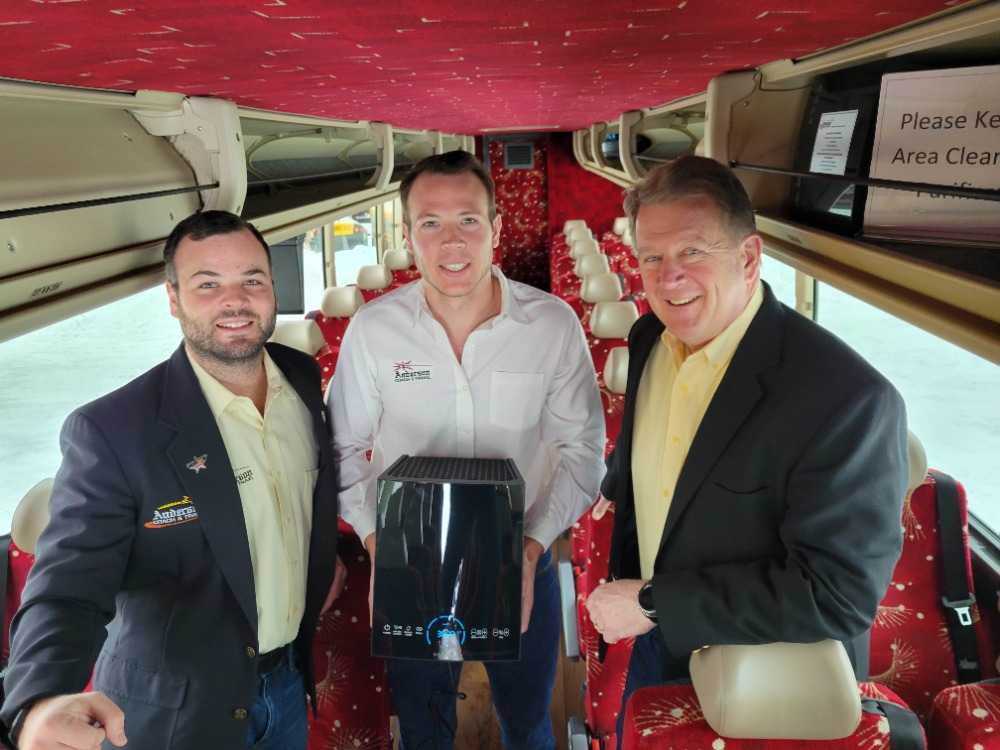 Anderson has equipped our entire fleet with the powerful Pure Air Filtration Technology! We are going above and beyond to keep passengers safe.

The Pure Air Filtration System has been proven to reduce and eliminate viruses, bacteria, and allergens in the air and on every surface up to 99.96% - this includes the Covid-19 virus.

Pure Air Filtration Technology

was designed by NASA to be utilized aboard the International Space Station.

Today, it is used in multiple hospitals, professional sports venues, homes across the country and onboard our coaches.

About the

Pure Air Filtration System

–
Continuously sanitizes the air/surfaces throughout motor coach while also removing odors

Eliminates 99.96% of Covid-19 virus within the first 3 minutes of device operation

Reduces airborne contaminants and allergens that can trigger asthma and allergy symptoms

Inducted into the Space Technology Hall of Fame by The Space Foundation in 2017

Easy to install – only requires 110-volt or 12-volt outlet

To learn more about this amazing technology visit:
We're so confident in this product that we have recommended it to numerous motorcoach companies, schools, and businesses! Be sure to inquire about special bus fleet pricing via a referral from Anderson!
ASK US ABOUT THE NEW ACTIVE PURE INDUCT SYSTEM for school buses, offices and more!