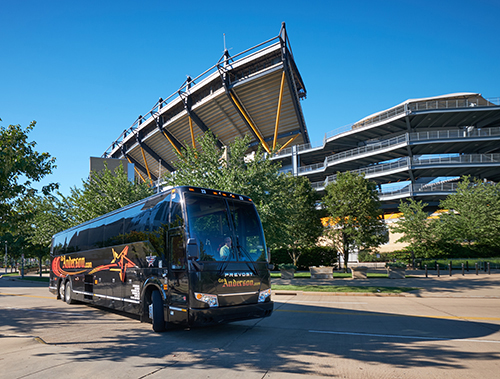 Searching for a charter bus to take your fan club to Heinz Field? Or a van limo to get your employees to the big convention? When you Go Anderson in Pittsburgh, you have the freedom to map your own itinerary.

When you choose Anderson as your Pittsburgh charter bus company, you're putting your trust in a team that not only delivers on comfort but also carries the highest possible safety ratings from the U.S. Department of Transportation and the U.S. Military.

Additionally, a trip on an Anderson coach bus or van- limo comes with excellent on-board amenities to make your trip all the more enjoyable. With our expansive fleet, Anderson Coach & Travel has the right vehicle to accommodate your needs, whether your group consists of 20 or 250 people.

Whether your destination is Kennywood, Philadelphia, or miles away from PA, you're in great hands with Anderson's trusted drivers and professional staff.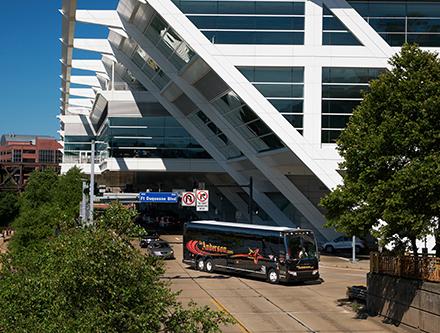 Looking to catch a coach from the 'Burgh? Whether you're wanting a weekend getaway or a road trip across the country, Anderson has the bus trip for you.

Hop on one of our clean and comfortable coach buses at our pick-up location in the Miracle Mile Shopping Center in Monroeville, then sit back and relax as your adventure begins.

From Pittsburgh, you can tour the monuments and explore the famed Smithsonian Museums in Washington, D.C., indulge in a sweet getaway to Hershey, PA, or browse the Boardwalk in Atlantic City! But those are just a few of the places you can go from the Steel City. Other popular bus tours from Pittsburgh include:
New York City
The Jersey Shore
Lancaster, PA